Dearest Aaron got me an entire quart of old-fashioned eggnog, all to myself.
Dearest Nathan gave me AWAKE by Josh Groban. WOOOOOHHHOOOOO!!!!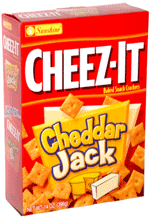 Dearest Caleb got a me whole box of Cheez-its!
Dearest Naomi gave me some Rhinestone Comfort Slides. Like Crocs, but AVON brand.
My mom gave me an antique clock for my room, a rolling pin for my hope chest, and Dad gave me Christmas $$.
It's snowing right now! How lovely! Merry Christmas everybody!